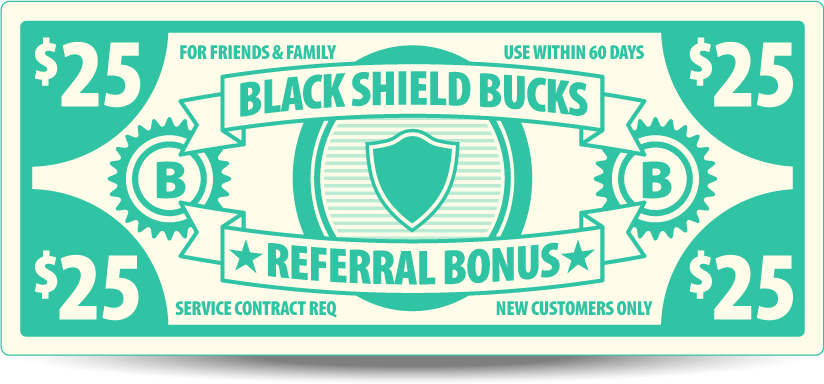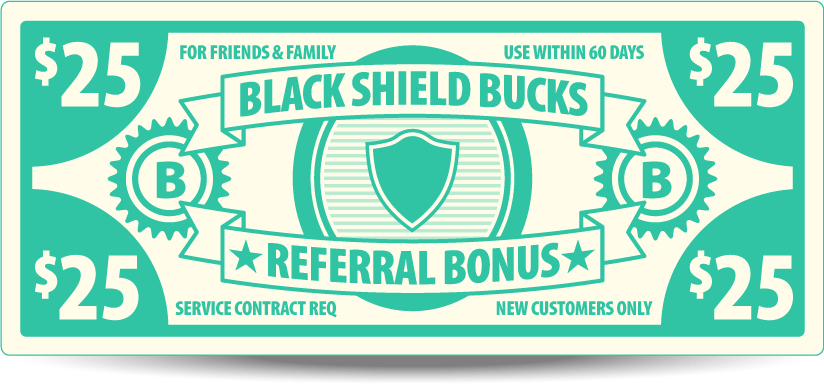 Refer A Friend Or Neighbor
Do you have a friend, neighbor, family member or co-worker who could benefit from our services? Fill out the Black Shield Bucks referral form below after they have signed up for service. As soon as we verify their signup, you will receive $25.00 off your next invoice! 
Thank you for using Black Shield Security to protect your home and family. Tell them about us today!
Request A Consultation
Protect your home with Black Shield Security! We go the extra mile to keep you aware and in control — from anywhere!